The Whisky Wheel is a tool for exploring the sensory world of whisky. It is also an artwork, printed lithographically on heavy art paper. Size: 42cm x 59.4cm (A2).
It is a collaborative work by Charles and Sheila MacLean. The text is derived from common descriptors used by Charles over the past 30 years. The colours and textures were conceived to reflect the key aromatic groups, and in response to the tones of the Scottish landscape.
Whisky Wheel (detail)
Click images to enlarge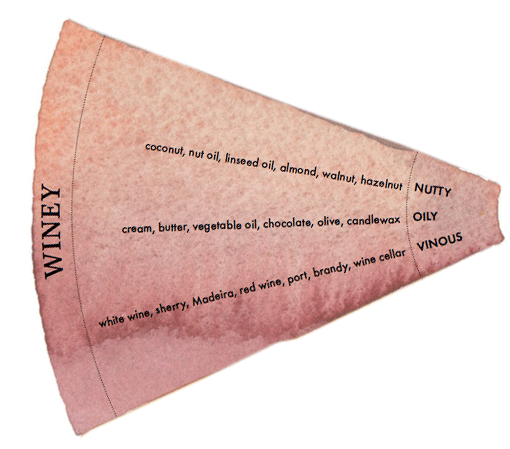 Order your Whisky Wheel
This is an edition of 500 prints.
Price: £39.99 + delivery